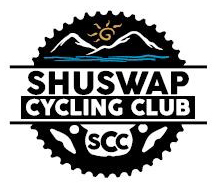 Presented by the Shuswap Cycling Club
Proceeds from Salty Dog go towards trail development and community events in the Shuswap
---
That is a wrap on the 2023 Salty Dog! Thanks to all of the racers who travelled here from all over, what a great turnout! We could not have done this event without the amazing sponsors to our event, please show your appreciation when you get the chance! And of course our volunteers are what makes the engine run, and Salmon Arm once again proved why it is known for putting on top-notch racing events of all types. Thank-you to each and every one of you!
RESULTS
Apologies for some of the moving targets on the result links, and for the lack of lap times. They were not correctly applied to team members so we chose to keep them unpublished.
PHOTOS
A special thanks to ace photographer Kevin Silverson. You may have seen him out on course getting the goods. Here are some links to the photos on Google Drive. Photos are available for download and use, but please credit @bckevin.
---
2024 Salty Dog Date is Set!
May 12, 2024
Registration will open January 5th, 2024
Sunday May 19th, Salty Dog 6 Hour Enduro
A super rad family fun grassroots event creating memories to last a life time. Race Solo, with Friends and/or Family, all ages welcome and encouraged to ride.
The Salty Dog 6-Hour Enduro is one of the longest running mountain bike races in B.C. – Traditionally, it has been an event where you could ride solo or in a team of 2 for 6 hours on some of the best trails in Salmon Arm, B.C. Cyclists of all ages could join in the fun with the Salty Pup race, the 3-Hour Enduro, and the full 6-Hour Enduro.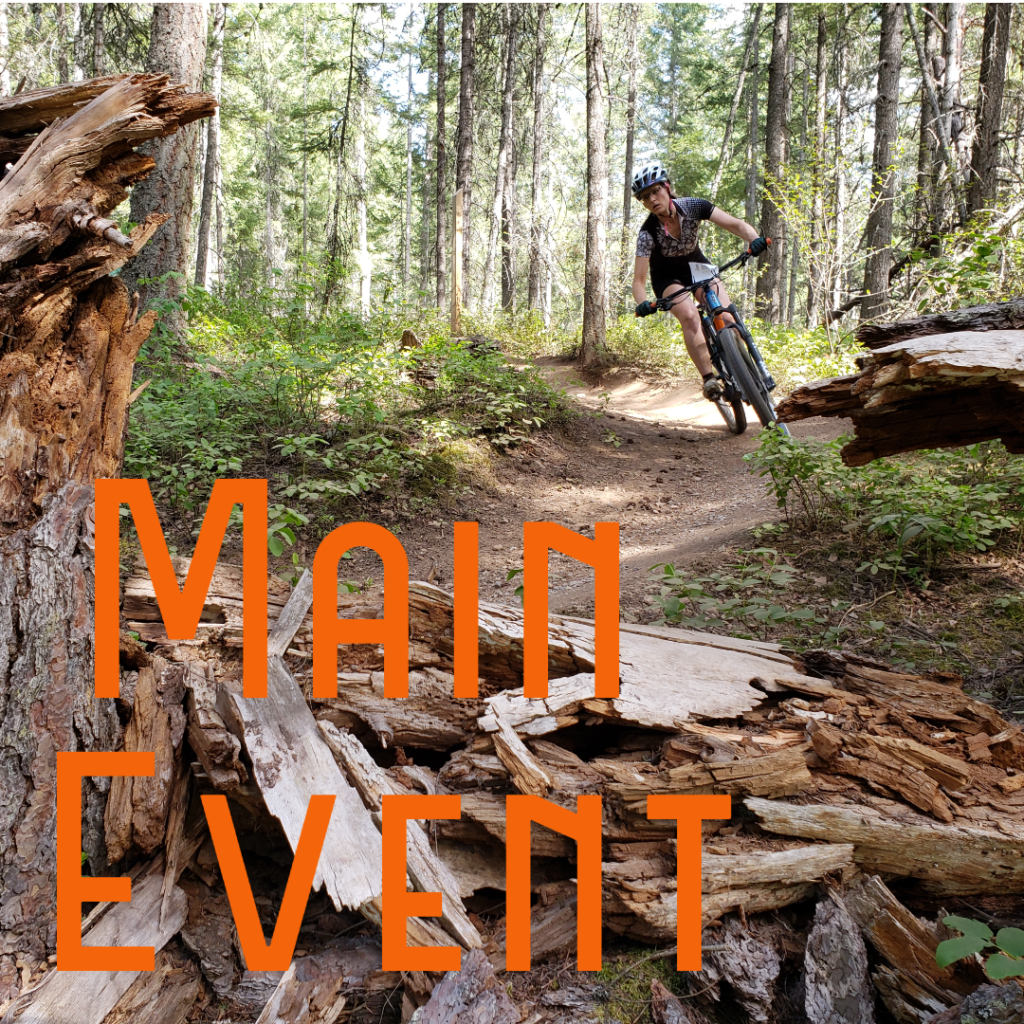 Main Event: Sunday May 19 – Ride solo or in a team of two, challenge the race to to as many completed laps as you can in 6.5 hours. Race fees will include all the amazing Salty Dog amenities, all age category's are defined by racer age as of December 31, 2024. 10 am start.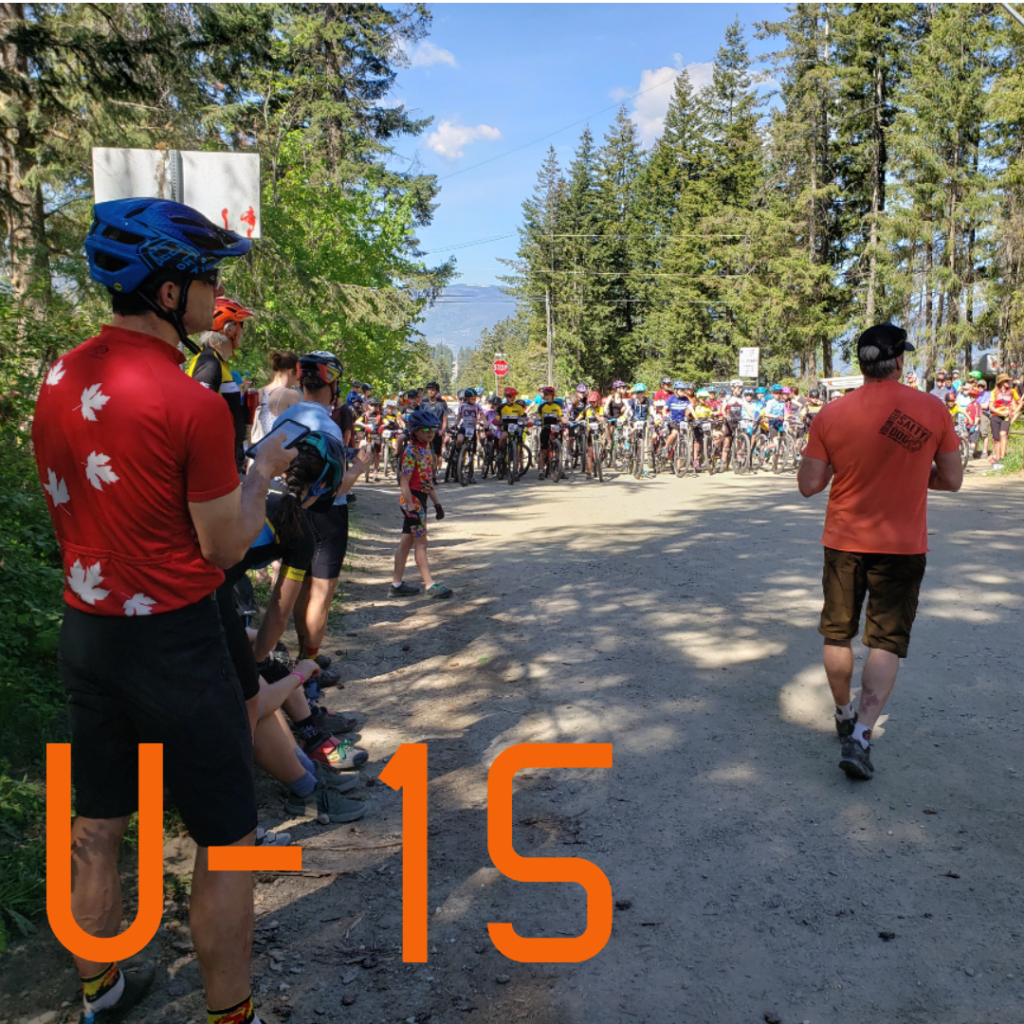 U 15 Event – A 3.5-ish km loop, racers ride in teams of two, boy/girls or mixed. Complete as many laps as you can in 3.5 hours. Door prizes and awards to follow races, T-shirts are still included in race fees. All age category's are defined by racer age as of December 31, 2024, or a U15 is a person who is still 14 or less in the calendar year 2024. 10:30 am start.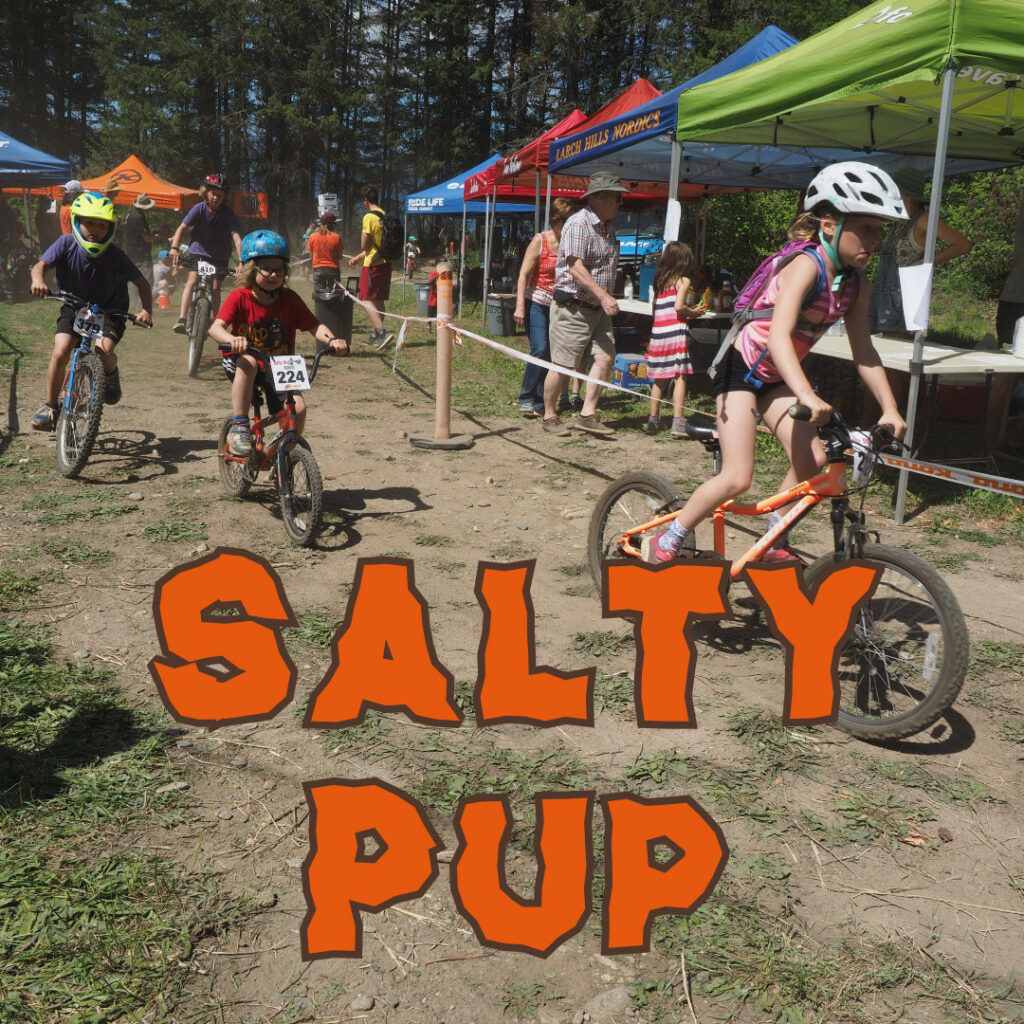 Pup Event – Riders can do as many laps of the course as they want. This parent and voly supported event happens during the main event, kids ride on their own. Flat terrain loop, about 500m, riders will be split into two groups, younger Pups on smaller bikes – run bikes to 16″ and 20″ to 24″. Start times are 11 am and 11:30 am. Post event door prizes and cookies will be given out, & T-shirts are included in race fees.
Please forward questions, comments to [email protected]
---